https://shop.dabufantastic.ch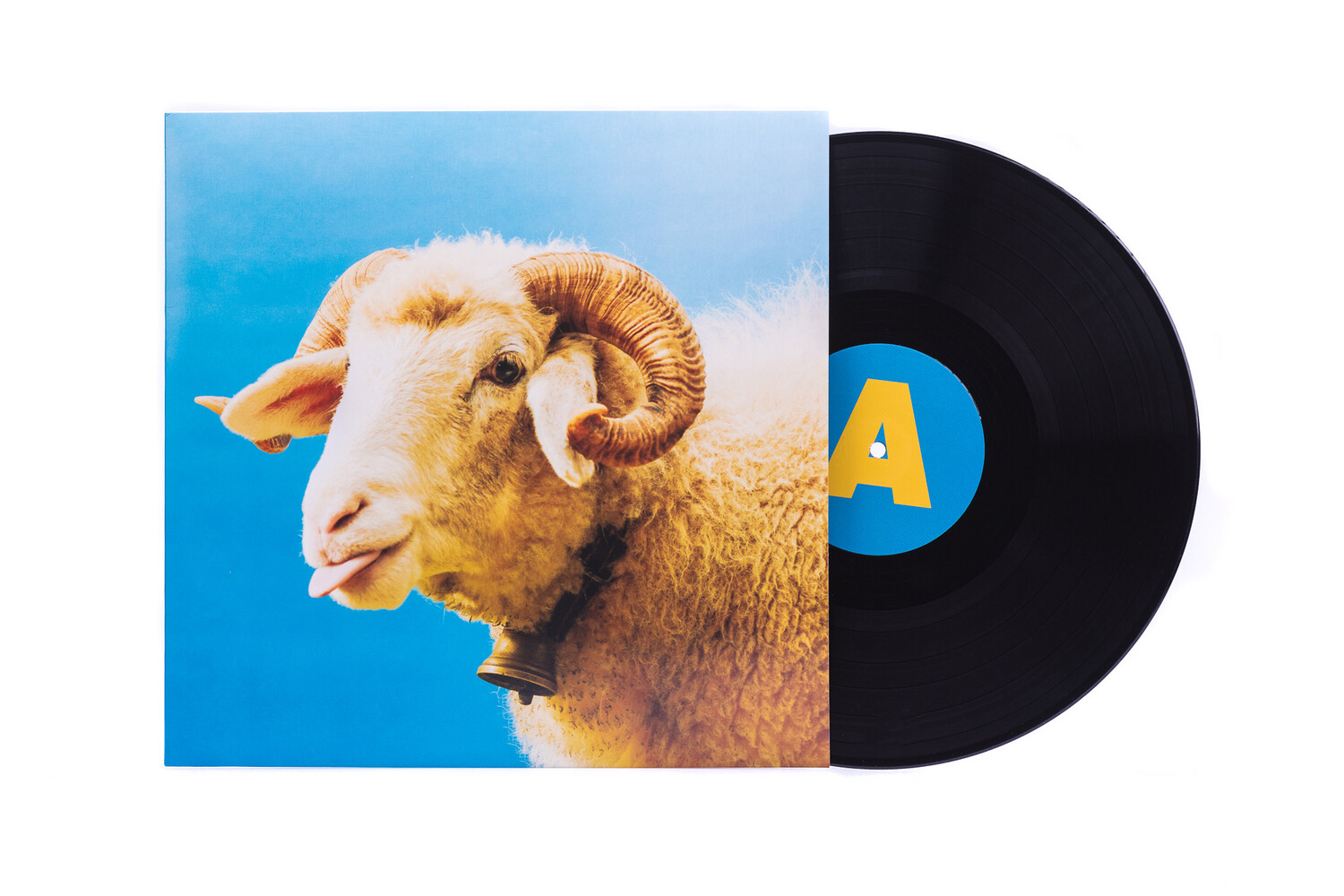 Album «So Easy» (2022) auf Vinyl (Signiert)
00026
Produktbeschreibung
Unser neustes Album. Mit sehr viel Liebe und Herzblut gemacht. Jetzt für euch als signierte Schallplatte erhältlich.
Tracklist:
So Easy Wenn Du Da Bisch
Männerchor und Frauechor
Liebi Passiert
Under Em Schirm
Mit De Rabe
Di Falschi Feat. To Athena
Niemert Gweckt
Muet
Easy Tue Feat. Baze
Wenn's Mir Wieder Guet Gaht
Liebi Vorig
Mit dem neuen Album «So Easy» (VÖ 18.03.22) beginnt für Dabu Fantastic ein neues Kapitel in der Bandgeschichte. «Noch nie war ich so sehr bei mir, noch nie habe ich mich und die Musik intensiver gespürt als auf diesem Album», schwärmt Frontmann und Sänger Dabu Bucher und meint damit die elf Songs, die so unerwartet wie aussergewöhnlich klingen.
Doch von Anfang an. Da erscheint dieses eine Album, «Hallo Hund» (Sony Music), und plötzlich kennt jede:r Schweizer:in den Namen Dabu Fantastic. Das war 2014. Die langjährige Arbeit der Bandgründer Dabu Bucher und DJ Arts zahlt sich endlich aus: die unzähligen Mixtape-Releases, die Ernennung zum SRF-3-Best-Talent, ein Swiss Music Award und die erste grosse Tournee mit über 40 Konzerten zwei Jahre zuvor. 2016 beweisen die beiden mit ihrem fünften Album «Drinks» (Sony Music) endgültig, dass sie genau dort sind, wo sie hingehören: an die Spitze der Schweizer Albumcharts. Als eine der erfolgreichsten Schweizer Bands sind sie fortan nicht mehr aus der breiten Öffentlichkeit wegzudenken.
Die Erfolgsgeschichte der Zürcher Oberländer wird mit Hochdruck weitergeschrieben; teilweise in veränderter Formation, aber immer geprägt durch ihr ausserordentliches Talent für kluge und witzige Texte, ihr sicheres Gespür für eingängige Melodien und ihr beeindruckendes Durchhaltevermögen. Das bisher letzte Album von Dabu Fantastic «Schlaf Us» (Sony Music) erscheint Anfang 2020 und erreicht den zweiten Platz der Schweizer Hitparade. Aufgrund der Corona-Pandemie wird die anschliessende Club- und Festival-Tour verschoben. Die energetische Live- Band, die mit ihrer einzigartigen Bühnenpräsenz die Massen begeistert und mit fesselnden Rhythmen zum Tanzen zwingt, muss wie alle anderen auf unbestimmt Zeit zuhause bleiben.
Die Hingabe zur Musik lässt aber keinesfalls nach, ganz im Gegenteil. Im Stillen werden die Grundsteine für das neue Album «So Easy» gelegt.
Dabu, der während des ersten Lockdowns grösstenteils alleine in seiner Zürcher Dachwohnung sitzt, nutzt die Zeit am Anfang intensiv, um an neuem Material zu arbeiten. Selten ist er so inspiriert und voller Leidenschaft für die Musik wie in diesen Wochen: «Die Lieder schrieben sich fast wie von selbst.
Die plötzliche Ruhe und dieser vermeintliche Stillstand der Welt brachten Emotionen und Gefühle in mir hoch, die ich irgendwie verarbeiten musste. Es entstanden ganze 65 Demos, so viele wie noch nie», sagt er freudestrahlend.
In der Bandgeschichte bricht eine neue Dekade an. Dabu durchläuft eine regelrechte Transformation. Ihm wird klar, was er will und er verliebt sich in die Schweizer Chor- und Volksmusik: «Mit diesem Album bin ich endlich bei mir angekommen, der Sound ist Dabu pur, ich habe mich noch nie so frei gefühlt», erklärt der Popstar. Um das umfangreiche Material zu ordnen, ruft er den Fernsehmann Nik Hartmann hinzu. Dieser kennt die Band seit langem, hat einen Instinkt für diesen speziellen CH-Sound und ist selber ein grosser Musikfan. In dessen Wohnung in Sent/GR wird bei mehreren Gin Tonics klar, wie das Album werden soll. Einige Wochen später zieht sich die Band noch einmal dorthin zurück, um die in den Demos angedachten Geschichten zu Ende zu erzählen. Nik Hartmann bleibt bis zum Ende der
Produktion als Co-Produzent dabei. «Er hat unsere Geschichten auf den Punkt gebracht und uns geholfen, den Weg so konsequent zu Ende zu gehen», verrät Dabu begeistert.
In einer magischen Live-Session im Studio von Hit-Produzent Thomas Fessler in Zürich wird die Sehnsucht aller Beteiligten nach echter Live- Musik gestillt. Das Album «So Easy» wird in sieben Tagen in erweiterter Bandformation (u.a. mit Hendrix Ackle an den Pianos) komplett live eingespielt und kaum mehr bearbeitet. Der Gesang von Dabu bleibt bewusst roh und stammt zum Grossteil aus dieser Studio-Session oder den früheren Demo-Aufnahmen. Der Albumtitel «So Easy» steht sinnbildlich für den reibungslosen und unkomplizierten Produktionsprozess, den Dabu, DJ Arts und Bandkollege Gianluca Giger selbst verantworten.
Die Choraufnahmen folgen später im Sääli des Hotels Drei Könige in Entlebuch mit Mitgliedern des Chors «Molto Cantabile». Die urchige Umgebung ist zentral, weil sie symbolisch ist für die Authentizität des gesamten Albums. Hier entsteht der Chorgesang zu den Singles «So Easy Wenn Du Da Bisch», «Männerchor und Frauechor» und zu grossen Teilen auch für das restliche Album. Dabu, Arts und Gianluca vermischen diesen Klang mit ihrer Popmusik zu einer einzigartigen Melange. Neben dem Chor überrascht «So Easy» mit zwei weiteren Gästen: dem langjährigen Vorbild Baze («Easy Tue») und der unfassbar talentierten Newcomerin To Athena («Di Falschi»).
«So Easy» ist das Dabu-Album, auf das alle sehnsüchtig gewartet aber niemand vermutet hat. Ein grosses Meisterwerk mit vielen leisen Tönen.